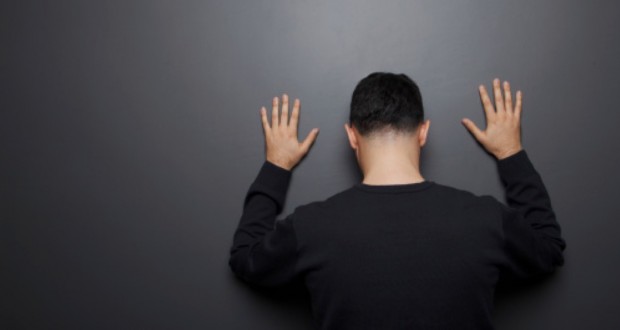 Key Considerations For Establishing A Prayer Space
Do you want to establish a cosy and attractive prayer space in your home, here are some key things to consider.
What comprises a prayer space? In essence, a space for prayer need be little more than a designated spot for individuals to pause, reflect and engage in prayer. Such a place may be fixed in nature, or it may be a temporary location meant for use during a particular time of year or important event.
How folks can begin the process. The first thing to do is to simply pray. Seek God's blessing for the planning and establishment of the space itself. No matter if the spot is meant to be lasting or merely temporary in nature, there are some key considerations to keep in mind. It is wise to set up a prayer spot that is comfortable and appealing. Perhaps creating a sense of intimacy with screens or movable walls is a wise choice if the existing space feels too cold and cavernous. While open-plan prayer spots can be useful, having people move in and out of the room may cause undue disturbances to those who seek quiet. Cushions for the floor may be helpful, but it is important to provide accommodation for those who are unable to use them.
Prayer prompts are key. There are a number of ways in which prayer can be facilitated, and prompts of this sort can be customized for the season or event at hand. A brief message or challenge to participants to think of reasons they wish to thank God may be all that is necessary. Alternatively, it may be valuable to use a Bible verse, devotional or some other type of trigger for promoting focused thought and prayer.
Those who are creating a more permanent prayer space may wish to contemplate key periods in the church or secular year and develop theme areas relevant to them. Important time frames in the lives of those using the space should be considered in order to make time spent there even more valuable and personalized. Prompts for prayer can be tailored to each zone, though there does not always have to be a formal suggestion involved. A place for visitors to express themselves in writing can be a thought-provoking, spiritually satisfying element as well.
Utilize the senses. Responses to prayer prompts can come in an array of formats. Everyone has their own method of praying and is responsive to different types of stimuli. Some may react well to visual images, whereas others may need to engage via writing or drawing something that is then shredded or eliminated. Taste and smell can also be highly evocative to those engaging in prayer, so it is important to let creativity flow when establishing this type of space.
Keeping decor in mind. Prayer spaces need not be devoid of decoration, and they can in fact benefit greatly from it. Visually appealing prayer rooms can serve as prompts themselves, providing insight and inspiration about the glory of our surroundings. Small lights strung around the room, candles, fragrant incense and the like can all contribute to an inspirational atmosphere that is extremely conducive to productive prayer. Discount stores are ideal for finding items of this nature, and it is also possible to re-use items from other church events and ceremonies. Here are some nice decor tips from this blog at Wall Fireplace Pros.
Utilize the power of music. Every prayer space can benefit from the addition of music. Even if there is nothing more available than a simple CD player and an assortment of options for visitors, this is an important element to include. Soothing, inspirational music is ideal for a space of this nature, and songs should not be distracting or particularly loud. The key is to assess the tone you are attempting to create and select complementary arrangements.
Keep personality in mind. There is nothing wrong with a bit of personal expression when it comes to establishing a prayer space. Of course, this should always be tempered with the reality that everyone prays in their own manner, and all visitors should still feel welcome and comfortable.
Collaboration is always beneficial. Working in conjunction with others interested in creating an effective prayer space can be a truly uplifting experience for all involved. Sharing different ideas and visions for the space is a great way to end up with something that serves a range of needs and interests.
Is it okay to appropriate the ideas of others? It always makes sense to look to other people for advice, and it is certainly fine to take inspiration from existing spaces. Doing so will ensure that the finished prayer space is the best it can be and that it incorporates concepts that will have a broad appeal.
Take the time to appreciate what has been created. It is crucial to spend sufficient time creating a prayer space but also to relish the process itself. Basking in the calm and quiet of the space while adding carefully chosen elements is a spiritual endeavor all its own. By bringing God's presence and influence into the process, it is possible to have full confidence in the effectiveness of the final product. Many people who create beautiful, welcoming prayer spaces find that the act of building and incorporating deliberately curated items, decor and music into the room is as fulfilling as the time ultimately spent in actual prayer.
In the end, the process of establishing a prayer space for yourself or a community of like-minded individuals is something that provides no end of personal fulfillment. The goal is to develop a place that brings God nearer to those who visit while fostering true fellowship and love.
ND: This post has been Sponsored and therefore views express may not represent BibleWayMag and its founders. To become a Sponsor please visit our advertising page for advertising rates