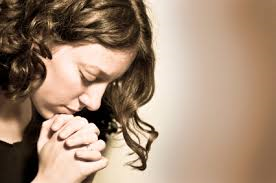 Prayer is a very powerful weapon, but how powerful is prayer?
The Bible tells us that "For the weapons of our warfare are not carnal, but mighty through #God to the pulling down of strong holds"- 2 Corinthians 10:4. One of these weapons God has given us is prayer. In fact, prayer is one of the most powerful weapons God has given us so much that all the armors of our warfare hangs on, or activated by, prayer (Ephesians 6:18).
See also
This is why the Bible tell us to pray without ceasing (1 Thessalonians 5: 17) as God knows that we are in a #spiritual warfare fighting against "….principalities, against powers, against the rulers of the darkness of this world, against spiritual wickedness in high places"- Ephesians 6: 12. Christians that do not learn to stand constantly in prayer will be defeated as most of our fighting is carried out through prayer.
As Christians we should not underestimate the power of the enemy and arm ourselves daily with prayer. James 5:16-18 declares, "…The prayer of a righteous man is powerful and effective. Elijah was a man just like us. He prayed earnestly that it would not rain, and it did not rain on the land for three and a half years. Again he prayed, and the heavens gave rain, and the earth produced its crops." One thing that the prophets and #men and #women of the Bible, and the early #church had in common was that they understood the #power of prayer and so they were always on their knees talking to God.
What is Prayer?
Praying is communicating with God. Simply put, prayer is talking to God.  Prayer is a weapon that "have divine power to demolish strongholds. We demolish arguments and every pretension that sets itself up against the knowledge of God, and we take captive every thought to make it obedient to Christ."- 2 Corinthians 10: 4-5. The Bible urges us, "And pray in the Spirit on all occasions with all kinds of prayers and requests. With this in mind, be alert and always keep on praying for all the saints" (Ephesians 6:18).
The effects of prayer
The power that comes with prayer does not depends on how long we are in church, our position whether we are a pastor, evangelist or just a regular member. It does not matter in which position we are when praying whether standing, sitting down or kneeling down or where we are. In fact the power of prayer is not the result of the person praying. A new covert can pull destroy yokes by praying.
Similarly, the power of prayer does not come from the use of artifacts or icons or candles or beads as some denominations and religions teaches. All God requires is that our motive is pure, we are persistent, humble in coming to him acknowledging that he is God and can do all things.
Although having a close #relationship with God will affect how effective our prayer is, that is not the case all the time. In fact many persons who have not fully surrendered their lives to God, in terms of baptism, base on their faith have prayed very powerful prayers that causes demons to tremble.
Jesus told his disciples "Truly I say to you, whoever says to this mountain, 'Be taken up and cast into the sea,' and does not doubt in his #heart, but believes that what he says is going to happen, it will be granted him. Therefore I say to you, all things for which you pray and ask, believe that you have received them, and they will be granted you."- Mark 11:23-24

What Jesus was telling his disciples that before they start praying they should already see what they are going to pray for happening in their spirit. Don't go to God in prayer about something if you don't believe that he is able to do what you ask him to do as the Bible says:
"Now faith is confidence in what we hope for and assurance about what we do not see….. And without faith it is impossible to please God, because anyone who comes to him must believe that he exists and that he rewards those who earnestly seek him."

The world hangs on faith. Everything happens by faith, therefore to pray effectively you must pray with faith. You must pray with substance if you want God to be move by prayer and strongholds start tearing down. What I mean by that is don't pray as if you are a weakling and your afraid of the enemy. You know those people when they are speaking to you they speak to you as if they are afraid of you or they are coward. God calls us to be warriors. Warriors stand up to their enemy.
When you stand in your God given authority and power and start commanding the heavens and calling those things that are not as if they are things starts to happen in the atmosphere. Strongholds start coming down, burdens are lifted, healing and deliverance are administered, and whatever you ask for is granted, AT THE APPROPRIATE TIME/SEASON
We must understand that God doesn't operate on our time, but on his time. That is why we should be persisted in prayer. The Bible tells us that "Elijah was a man with a nature like ours, and he prayed earnestly that it would not rain, and it did not rain on the earth for three years and six months. Then he prayed again, and the sky poured rain and the earth produced its fruit."- James 5: 17-18 Elijah did not get up off his eyes the first time he prayed and he didn't see what he was asking God for, no he continued praying until he saw results.
What does God requires from us when we pray?
Live a pure life. We will not always get it right, and we will make mistakes but nevertheless we should try to be holy.
Approach God in the spirit of humility. The Bible tells us that God will draw near to those that are humble but will resist the proud, or stay for from them (1 Peter 5:5)
Come to him with boldness and confidence knowing that he is able to perform, and do more, than you ask of him (Hebrews 4:16; 11:6)
Have the right motive (James 4: 1-3)
Develop a prayer life. The more we pray the closer we will be to God. When we develop a prayer life
#Pray the word of God. The best way to pray is to use back God's own words on him. What did he say in his Word about the situation you are facing at this very moment? Find scriptures that deals with this particular situation and use principles from the Word of God in your prayer as God honors his words above his name (Ps 138:2).
God will not always answer us with a yes, but his answers are always in our best interest. When our desires line up with His will, we will come to understand that in time. When we pray passionately and purposefully, according to God's will, God responds powerfully!
For our prayer to be effective we must get out of ourselves and allows the Spirit of God to direct our prayers. Our will must bow to his will and power. It is pressing beyond our limited human reasoning's and our vulnerable emotional states to make a faith connection with God. We must remember that our prayers must always be couple with faith as we come to him believing that "What things soever ye desire, when ye pray, believe that ye receive them, and ye shall have them." –Mark 11:24
The Bible says in "The prayer of a righteous person is powerful and effective."- James 5:16 (NIV). What James was saying is when you are #living according to the Word of God and you get down on your knees (or whatever position you choose to pray in) in faith your prayer is very powerful and thus effective.

There is no "magic formulas" in determine how effective our prayers will be neither is our prayers effectiveness based on the eloquence of our prayers. We don't have to use certain words or phrases to get God to answer our prayers. In fact, Jesus rebukes those who pray using repetitions, "And when you pray, do not keep on babbling like pagans, for they think they will be heard because of their many words. Do not be like them, for your Father knows what you need before you ask him" (Matthew 6:7-8). Prayer is communicating with God. All you have to do is ask God for His help. Psalm 107:28-30 reminds us, "Then they cried out to the LORD in their trouble, and he brought them out of their distress. He stilled the storm to a whisper; the waves of the sea were hushed. They were glad when it grew calm, and he guided them to their desired haven." There is power in prayer!
For what things should I pray?
The beauty about our God is that we can come to him with just about every and anything. Whatever question we may need answer for or whatever is troubling us we can take it to him in prayer.
The Bible tells us in Philippians 4:6-7, "Do not be anxious about anything, but in everything, by prayer and petition, with thanksgiving, present your requests to God. And the peace of God, which transcends all understanding, will guard your hearts and your minds in Christ Jesus."
We can find many situations in the Bible where prayers were offered and it brought great results. For example, the power of prayer has overcome enemies (Psalm 6:9-10), conquered death (2 Kings 4:3-36), brought healing (James 5:14-15), and defeated demons (Mark 9:29). God, through prayer, opens eyes, changes hearts, heals wounds, and grants wisdom (James 1:5). The power of prayer should never be underestimated because it draws on the glory and might of the infinitely powerful God of the universe! Daniel 4:35 proclaims, "All the peoples of the earth are regarded as nothing. He does as he pleases with the powers of heaven and the peoples of the earth. No one can hold back his hand or say to him: 'What have you done?'"
But if you need some other reasons, here are a few reasons why you should pray, or what you should pray about:
We have seen that God does answers prayers, so why should i pray? You should pray:
To build relationship with God- (eg Mat 14:23; Luke 9:18)
For direction
Before you make any important decision
For deliverance (eg from sickness, demonic oppression/possession etc)
For others (eg Eph 6:18; Col 1:3)
For God to open doors (eg to go back to school etc) for you and others (eg Col 4:3)
For personal wellbeing such as children, spouse, health,
To bless others (eg 1 King 8:14)
Prayers of dedication, that is, dedicating something or someone to God such as building, a child, family, home, etc- (eg
For boldness and miracles- (eg Acts 4:24-31)
For spiritual, mental and emotional strength- (eg 2 Cor. 12:7-10)
For deliverance from those who want to cause you hurt- (eg Gen 32:24-30; 33:1-4; 2 Sam 15:31, 16:20-23; Acts 12:1-12
For food and financial help- (eg Judge 15:18-20;
Sometimes can only be done through prayer- (Mk 9:29)
Basically for anything you want, that is according to His will- (John 15:16; 1 John 5:14-15)
See also
10 Bible verses about the power of prayer
Ask
Matthew 7:7  "Ask, and it will be given to you seek, and you will find; knock, and it will be opened to you.
Matthew 21:22 And whatever you ask in prayer, you will receive, if you have faith."
Mark 11:24  Therefore I tell you, whatever you ask in prayer, believe that you have received it, and it will be yours.
John 14:13-14 Whatever you ask in my name, this I will do, that the Father may be glorified in the Son. If you ask me anything in my name, I will do it
Pray in Faith
This list of awesome power of prayer Bible verses is meant to encourage you today.
Mark 9:29  And he said to them, "This kind cannot be driven out by anything but prayer."
Acts 9:40 But Peter put them all outside, and knelt down and prayed; and turning to the body he said, "Tabitha, arise." And she opened her eyes, and when she saw Peter she sat up.
James 5:14-16 Is anyone among you sick? Let him call for the elders of the church, and let them pray over him, anointing him with oil in the name of the Lord. And the prayer of faith will save the one who is sick, and the Lord will raise him up. And if he has committed sins, he will be forgiven. Therefore, confess your sins to one another and pray for one another,that you may be healed. The prayer of a righteous person has great power as it is working.
Always & With Thanksgiving
Ephesians 6:18 praying at all times in the Spirit, with all prayer and supplication. To that end keep alert with all perseverance, making supplication for all the saints,
Philippians 4:6-7 do not be anxious about anything, but in everything by prayer and supplication with thanksgiving let your requests be made known to God. And the peace of God, which surpasses all understanding, will guard your hearts and your minds in Christ Jesus.
Christian Quotes About Prayer
Prayer is a shield to the soul, a sacrifice to God, and a scourge for #Satan. ~ John Bunyan
The fewer the words the better prayer.  ~ Martin Luther
Prayer is an effort of will.  ~ Oswald Chambers
Our prayer and God's mercy are like two buckets in a well; while one ascends, the other descends.  ~ Arthur Hopkins
If sinners be damned, at least let them leap to Hell over our bodies. If they will perish, let them perish with our arms about their knees. Let no one go there unwarned and unprayed for.  ~ Charles H. Spurgeon
It is because of the hasty and superficial conversation with God that the sense of sin is so weak and that no motives have power to help you to hate and flee from sin as you should. ~ A.W. Tozer
Prayer is not monologue, but dialogue. Gods voice in response to mine is its most essential part. ~ Andrew Murray
Don't pray when you feel like it. Have an appointment with the Lord and keep it. A man is powerful on his knees. ~ Corrie Ten Boom
Prayer is the acid test of devotion. ~ Samuel Chadwick
Prayer – secret, fervent, believing prayer – lies at the root of all personal godliness.  ~ Williams Carey
Do not ever forget the awesome power of prayer. Short of words? Why not pray God's words, or use the Word of God back at him. Example of using God's words in prayer is when Ezra was praying for his people Israel (See Ezra 9 and 10)
Please share your views with us by leaving a comment. Have something to add to this article? Please share by leaving a comment