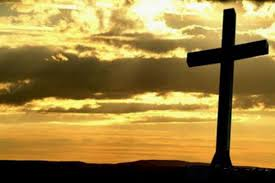 What Must I Do To be Saved?
The #Bible says that it is not the will of #God for anyone to perish, but that for all #men to come to #repentance, and thus be saved from the #wrath of God to come (2 Peter 3:9), Jesus therefore came not to call the righteous but sinners to repentance (Luke 5: 35) so that we will have life and have it more abundantly (John 10:10).
See also: What The Bible Teaches: Who is a Christian?
We were once a people without any God or any #hope of #salvation (Ephesians 2:11-16), however, through the #death of Jesus we all have hope, hope of salvation, if we receive it, as the bible said "But he was wounded for our transgressions, he was bruised for our iniquities: the chastisement of our peace was upon him; and with his stripes we are healed (delivered from #death)-Isaiah 53:5. It is through the sacrifice of #Christ we are saved and have this hope of salvation.
We are just pilgrims on this earth passing through. If we are therefore just pilgrims passing through, my question to you then is where will you spend your eternity when your life on earth is ended? Where will be your home when you die or Christ comes back for his chosen people? Your choice on earth now will help to determine where you will spend your long eternity.
If you're not saved, meaning you haven't given your life to God, then sadly you're #living your life in jeopardy every day. Every day you delay the process is a day you spend serving #Satan and could just be the day you die, there is no repentance in the grave as after death comes the judgment (Hebrews 9: 27). The bible says
"Rejoice, O young man, in thy youth; and let thy #heart cheer thee in the days of thy youth, and walk in the ways of thine heart, and in the sight of thine eyes; but know thou, that for all these things God will bring thee into judgment. For God shall bring every work into judgment, with EVERY secret thing, whether it be good, or whether it be evil"-Ecclesiastes 11:9; 12:14)
"And many of them that sleep in the dust of the earth shall awake, some to everlasting life, and some to shame and everlasting contempt"-Daniel 12:2.
This therefore means that to escape the wrath of God's judgment, you NEED to be save, you need to "work out your own salvation with fear and trembling"-Philippians 2:12, knowing the terror of God I persuade you to make your choice, and make it well. I therefore implore you not to delay but surrender your life to him because he is coming back soon to pay every man according to his work shall be, whether it may be bad or good.
Also on BibleWayMag.com: Will becoming a Christian Prevents Me from going to hell?
So how can I be saved?
To anyone who wants to be receive salvation, God's hands are out stretch waiting to welcome you. Here are some guidelines on how you can receive salvation and be saved:
1) Acknowledge that you're a sinner and fall short of the glory of God (Romans 2:23). None of us was born perfect and were all born in sin and shape in iniquity (Psalms 51: 5).
2)After you have acknowledged that you're not living your life according to the standard of God, and thus are in need of Jesus in your life (you need salvation), you then need to ask God to forgive you of your sins, this is call repentance. To repent means that your sincerely sorry for the way that you have been living your life (to do this you have to examine your life and see that without Christ you are not saved and have not given your life to him). You then need to make a decision to change your life and live it according to the Words of God, which is the bible.
3) After you have acknowledged that you're a sinner you now need to be #born again. To be born again means that you have become a new person and have put away the old you; the things you use to do that is against God you will do them no more. To be born again the bible says that you must "….be born of water and of the spirit…"-John 3:5
a) To be born of water means that your now baptized. When your baptized, your baptize into the death of Christ and have thus crucified the old man, that means you will no longer serve sin (Romans 6:3, 6). #Baptism is a very important step/process in salvation and is therefore one that we MUST follow in order to be saved. We must put on the name of Jesus through baptism, not in Father, Son and Holy Ghost, but ONLY in the name of Jesus Christ for there is no other name given under heaven whereby man must be saved (Acts 2:36; 4:12; Romans 6:3).
b) #The Holy Ghost is also very important as you must be filled with the Holy Ghost. It is the Holy Ghost that will cause us to be caught to live with Christ when he returns (1 Corinthians 6:14). The Holy Ghost also testifies that we are now a son or child of God. It is a part of God living inside of us enabling us to be witnesses of him and live a holy life (Romans 8:9, 14; 1 Corinthians 6:19; Acts 1:8).The Holy Ghost is also your teacher (John 14:26).
After you have done this, even before you receive the free gift of the Holy Ghost, you should start aligning your life according to the will of God. You can only do this by reading the Bible often so you will know what is required of you, and also your rights as heir of the kingdom.
Salvation is given to everyone who is willing to receive it with a willing heart. Being saved is not an easy task, but is one that is very rewarding. It is a road that will save you from eternity in #hell; it is a road in which you are assure of divine help, protection, guidance and intervention. God loves you with an everlasting love and it was for you he came to earth to die, it was to redeem you from sin so you don't have to spend your eternity in a place of torment.
See also: Is there a heaven and hell?
God is coming back for those that have given their life to him and to punish those that refuse his free gift of salvation (man is the one that choose hell, not God for us). The choice is yours today; will you accept his free gift of salvation? Choose wisely, choose God
"And if it seem evil unto you to serve the Lord, choose you this day whom you will serve…. but as for me and my house, we will serve the Lord"-Joshua 24:15
"But seek ye first the kingdom of God, and his righteousness; and all these things shall be added unto you (all that you need)-Matthew 6:33
Accept salvation today before it is too late, choose God, choose life and not death.
See also: What does it means to be a Christian?
Please share your thoughts or comments with us by leaving a comment below. Like this article? Please share it on Twitter and Facebook. Don't forget to subscribe to our newsletter so you will not miss another post from us.