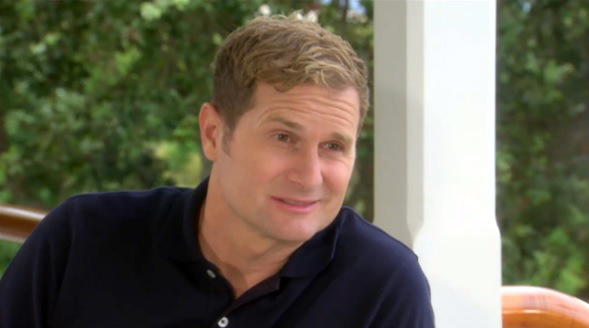 Gender Neutrality and the Bible- Obama Commissions Rob Bell to write a Bible that aims for Gender Neutrality
It seems as if many words in the Bible is causing confusion as President Obama has asked Rob Bell and his team to write a new translation of the Bible that will remove any confusion dealing with Gender. This new Bible translation aims for a common language in Gender Neutrality.
So for example, Jesus being called the "Son of Man" will now reads "the Human One." According to christianpost.com, this new Bible translation "Meant to serve as a corollary to Obama's demands that public schools allow boys to go into girls' bathrooms".
See also: Homosexuals have also written their own version of the Bible
To accomplish this task, Rob Bell receive  $7 million to research, write and and publish a Bible that breaks through the barriers of gender.
Bell, who is the former pastor of Mars Hill Bible Church in Grand Rapids, Michigan,after he was informed of his commissioning, allegedly responded by saying, "I am thrilled that THE President of our country wants me to write up a gender inclusive Bible."
"Finally, I can stop spending time ignoring the parts of the Bible I hate and instead start rewriting the parts of the Bible I hate. After all, love wins!" he was supposed to have said.
In 2011, Rob Bell sparked a huge controversy in his book "Love Wins" in which he questioned traditional Christian beliefs on heaven, hell and the gospel, according to The Blaze.
He subsequently resigned from Mars Hill but this did not stopped him from continually speaking out against everything he believes to false or wrong- from his support of same-sex marriage to his claim that anyone who speaks about heaven and hell is merely dishing out unconfirmed theories.
When Obama commissioned Rob, he was only thinking about removing the thousands of references to men and women from the scripture, however, Bell has taken it a little further by adding "a few of his own ideas for the alleged new edition of the Bible. These include editing out every reference to the term "Christian," omitting all references to eternal punishment or damnation, removing all verses that refer to homosexuality and extramarital sex as sinful, and removing Revelation 22:19." According to Christian Today.
Some more of what Rob has added include:
– Editing out every reference to the term "Christian," as Jesus would be mortified about the idea that the word in question was being used. At all. In any circumstance.
— Omitting all references to eternal punishment or damnation, especially Jesus' parable about the Rich Man and Lazarus.
— Removing all verses that refer to homosexuality and extramarital sex as sinful and replacing them with the phrase "Love Wins!"
Obama in talking about choosing Rob for the job said of Rob "Best of all, Bell knows how to irritate the heck out of evangelicals. And while I believe we need a country that is welcoming of all Americans, regardless of who they are, everybody and their dog knows that evangelicals, babies, and nuns don't count."
You can read more about this article on Christian Post and Time
What is your view on this matter? The Bible said that we should not add or take away anything from the Bible, but yet this new translation is doing just this